Worked On
API Integrations
Corporate Website
TEAK S.A. is the award winning Development Company investing in developing the residential project Theseus Beach Village in Crete, inspired by the natural environment and the island's history. The development company manages the project ensuring the best possible after sales service for a complete living experience. Our mission was to develop a platform that would bring to life the landscape and reflect the opulence and luxury it evokes.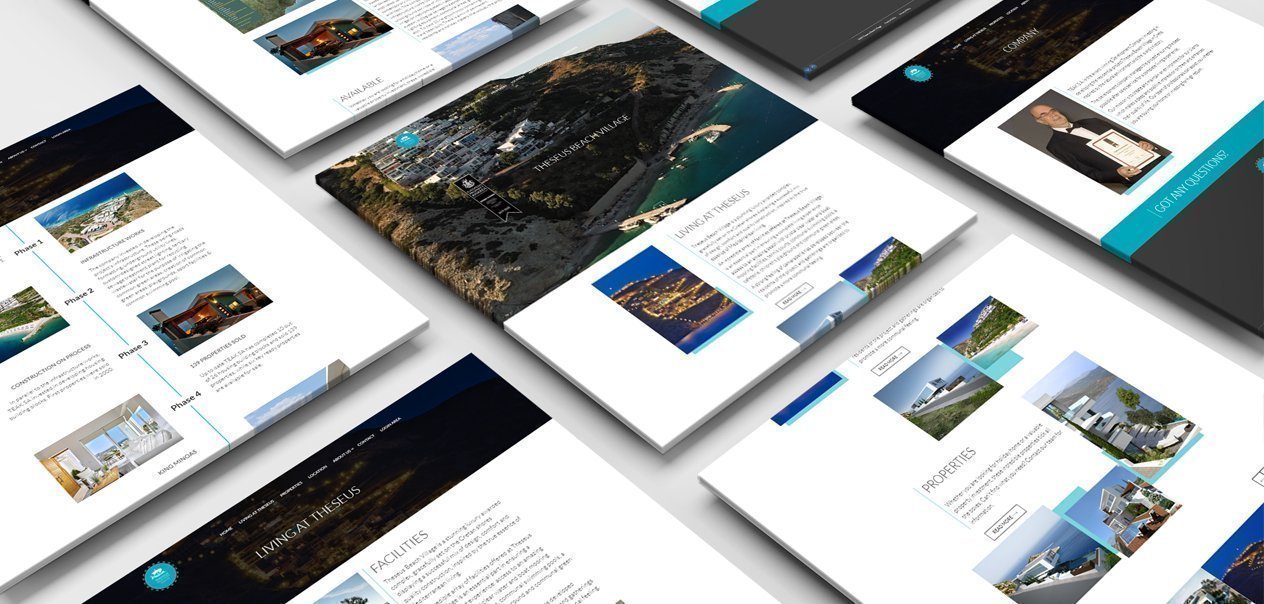 The website was developed with the aim to accommodate multiple components. We setup a Search API to index properties and setup the search filters (also known as, facets) within the Properties search page. We had also developed a login area to enable the client to create community members through Drupal's admin panel and grant access to exclusive pages and announcements, not accessible to non–members. The interface was designed with a visually dynamic UI that makes great use of movement to draw users attention around the website. This encourages them to view the written and video based editorial content.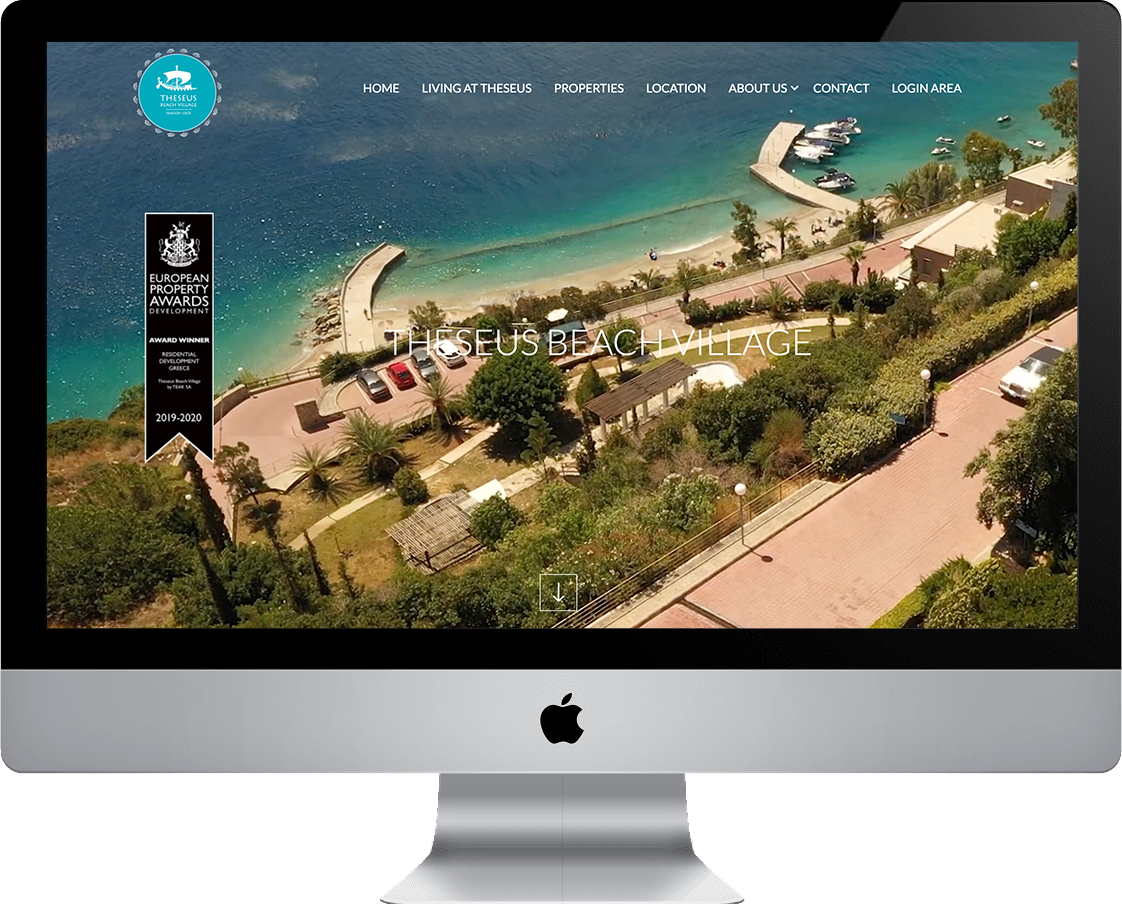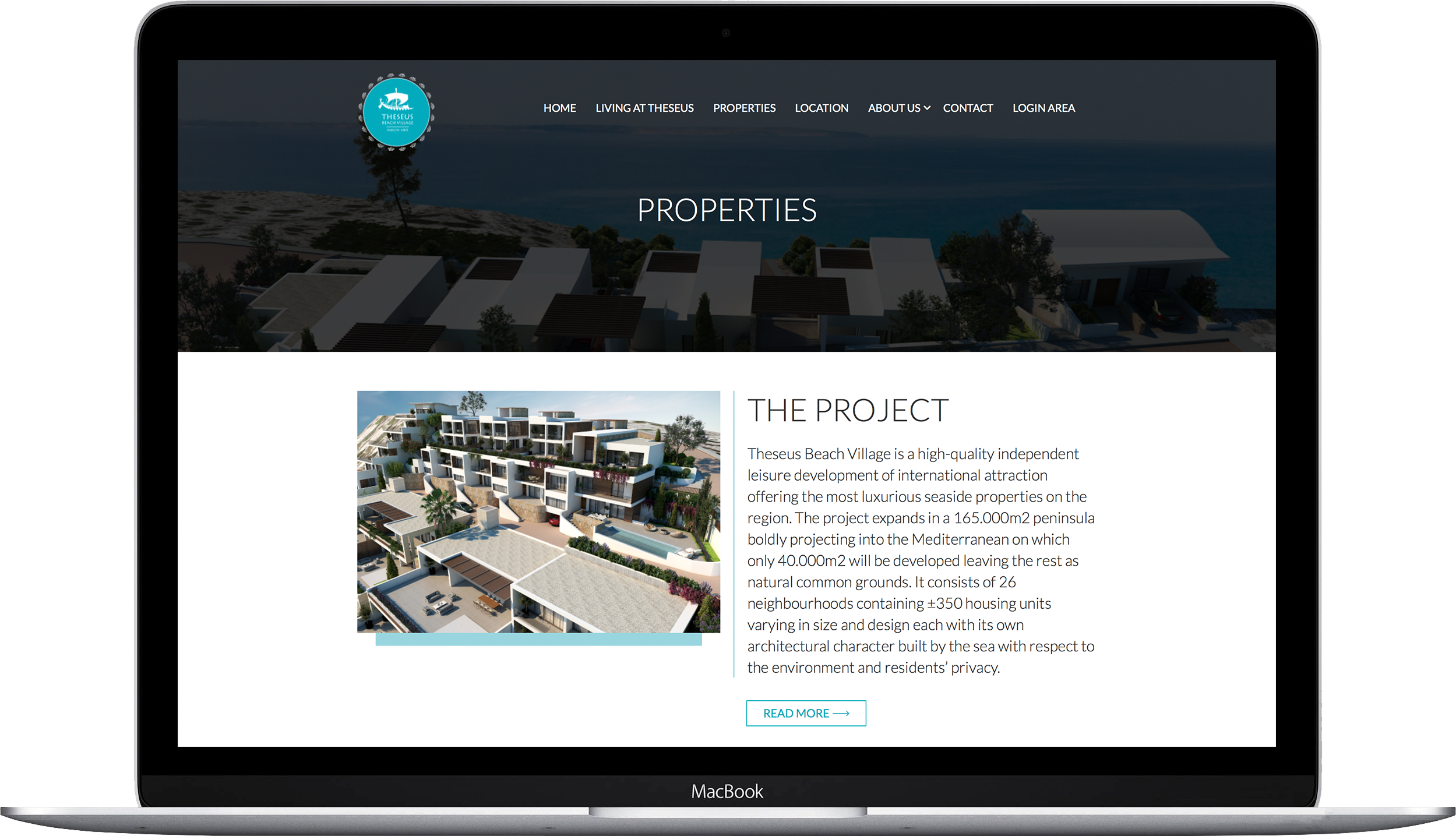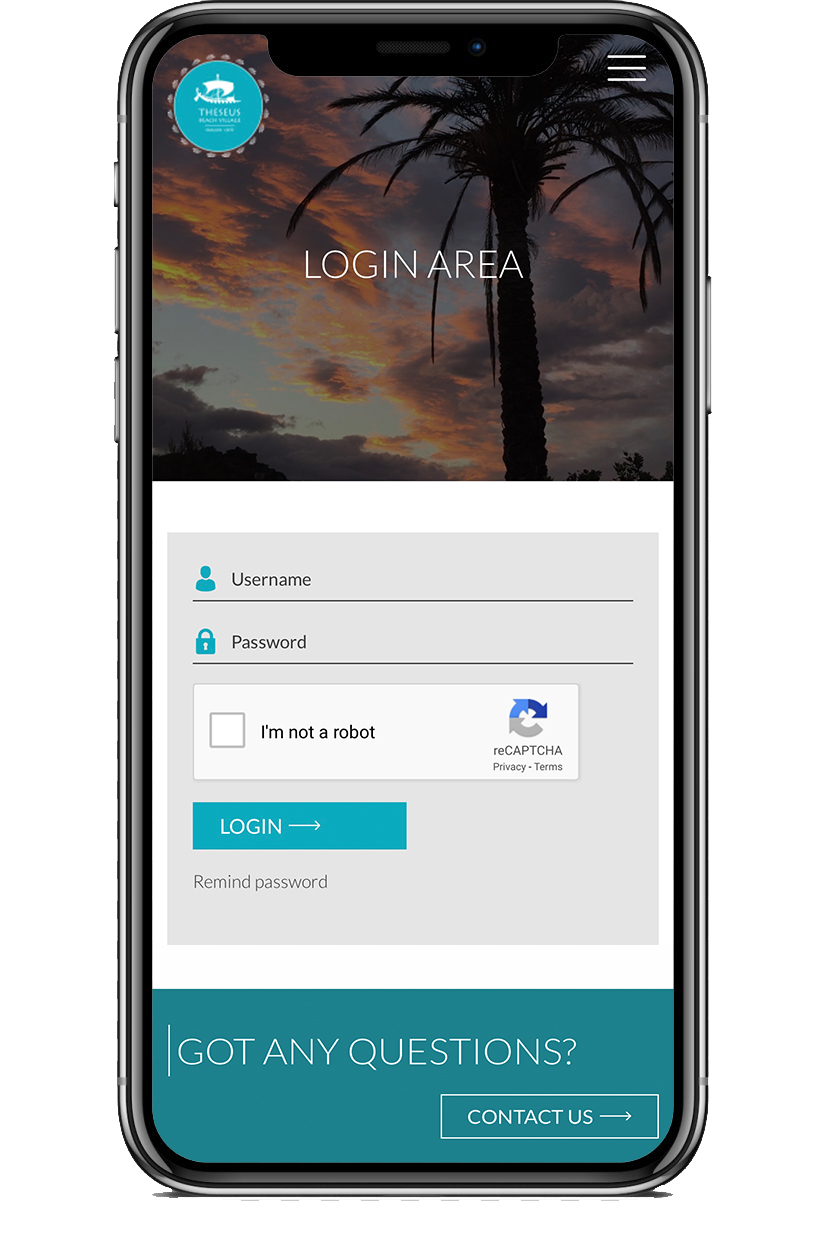 The strategy for the Theseus user interface focused on the prioritisation of strong visuals to maximise the number of conversions gained. Turquoise accents of colour and light greys were utilised to accentuate the key features and work alongside the components that build confidence, sell unrivalled access into the world of luxury and create an end–user unforgettable experience. 
---
Your project? Let's talk. Your business is in good company. Get in touch and build with us a bespoke, design–driven, performance–focused solution that your clients are looking for.