Muskita Aluminium Industries
Muskita Aluminium Industries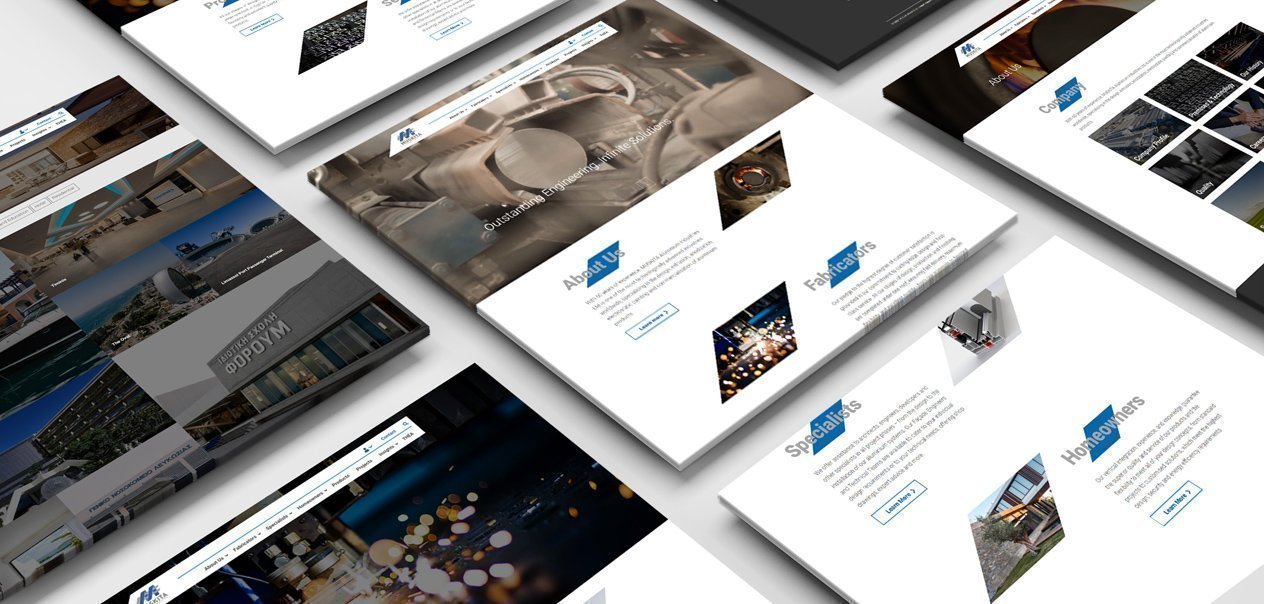 With 60 years of experience, MUSKITA Aluminium Industries Ltd is one of the most technologically advanced industries worldwide, specialising in the design, extrusion, anodization, electrostatic painting and commercialisation of aluminium products. We developed the new multilingual corporate website to amalgamate the values instilled by the founder and reflect this on–going quest for excellence in design, quality, flexibility, and customer service. 
Outstanding Engineering. Infinite Solutions. This is Muskita's vision. But this lofty mission is not just the priority of its products: it's the lifeblood of the entire company. Thus, keeping abreast with that vision was our top priority.
We initiated work by writing a documented assessment that would provide insight and needed clarity on the short and long-term impacts of the proposed architecture, code base, process and tooling decisions. The strategy we employed was a robust actionable plan that bridged rich qualitative research with quantitative data to bring scientific rigor and a deep understanding of user needs to high-velocity website design and development.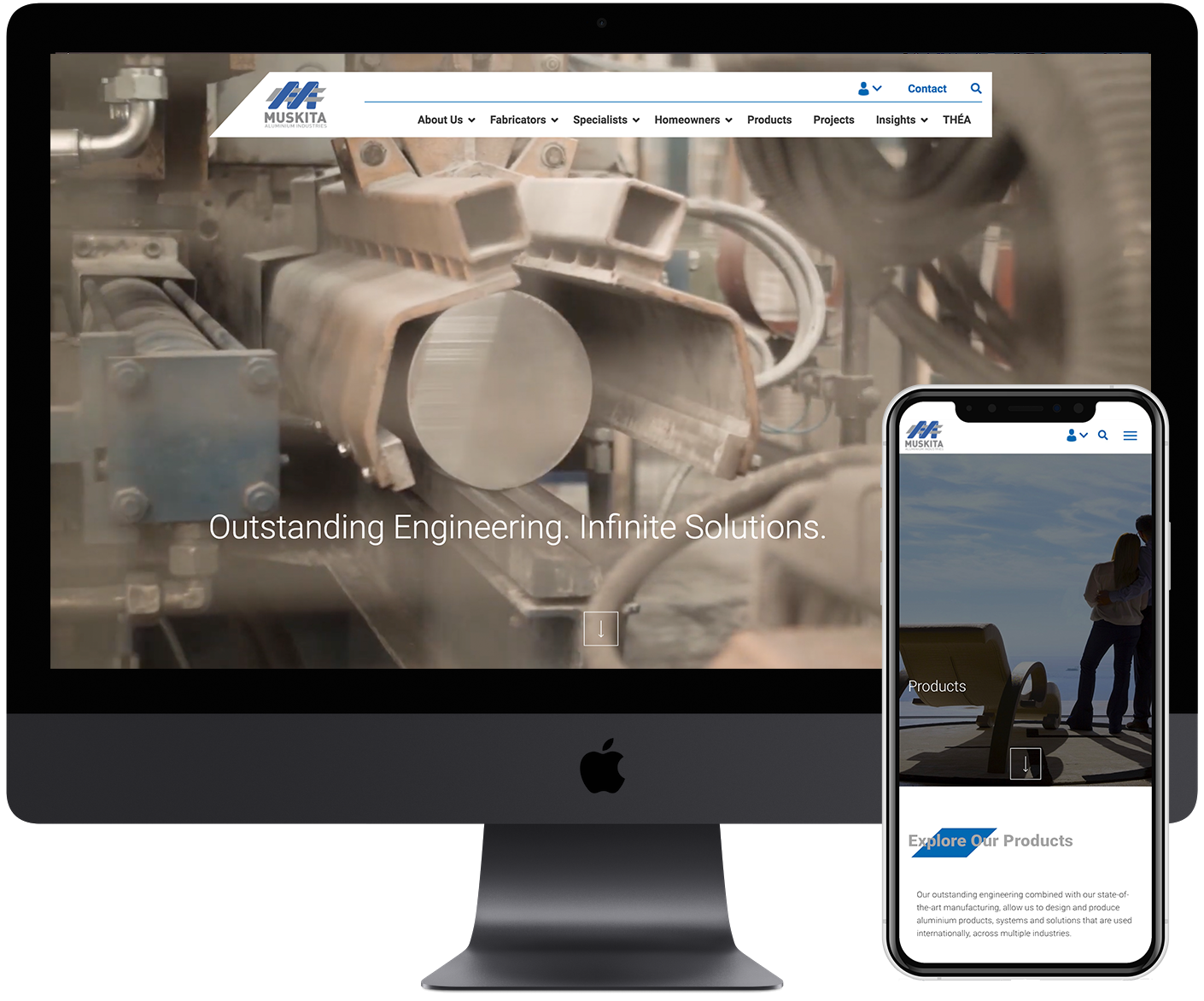 Built with Drupal – the world class open source framework utilised by large corporations – we were compelled to provide an end–user experience that would be in line with the highest of standards. The proposed architecture would allow users to easily navigate their way through the website, and to the key product pages. We focused on funnelling users through to the correct areas of the website. This would help maximise the value of each page, working hard to convert traffic with clear calls to action. 
With a fully responsive, highly secure, and user-focused platform, audiences were compartmentalised into Fabricators, Homeowners and Specialists. For the product section, we allowed users to compare up to three (3) products of the same category side by side showing product attributes and fields. Users with an account approved from the backend, were able to view and download CAD, BIM and PDF files related to each product as well as access calculators related to various technical specifications of products. Users were also given the ability to request an appointment through the website's Contact page, by viewing a series of available and predetermined time slots. The Glossary in our Insights section is designed to provide the user a better understanding of industry terms such as Thermal Break, U – Values, Extrusion and more. In the Insights section, the user is exposed to useful information about sustainable building, glazing options and thermal aluminium systems. 
Design–wise, we broke down the website into basic components and then identified elements to support a variety of needs. We synthesised text and visuals in a cohesive way and in collaboration with the engineers to maintain the integrity of the functionality. We understood how the relationships between pages make up the dynamic of the whole. 
---
Want to propel your idea at the forefront? Get in touch with T_S Engineers using the contact form below.