Worked On
API Integrations
Bespoke eCommerce
Marketplaces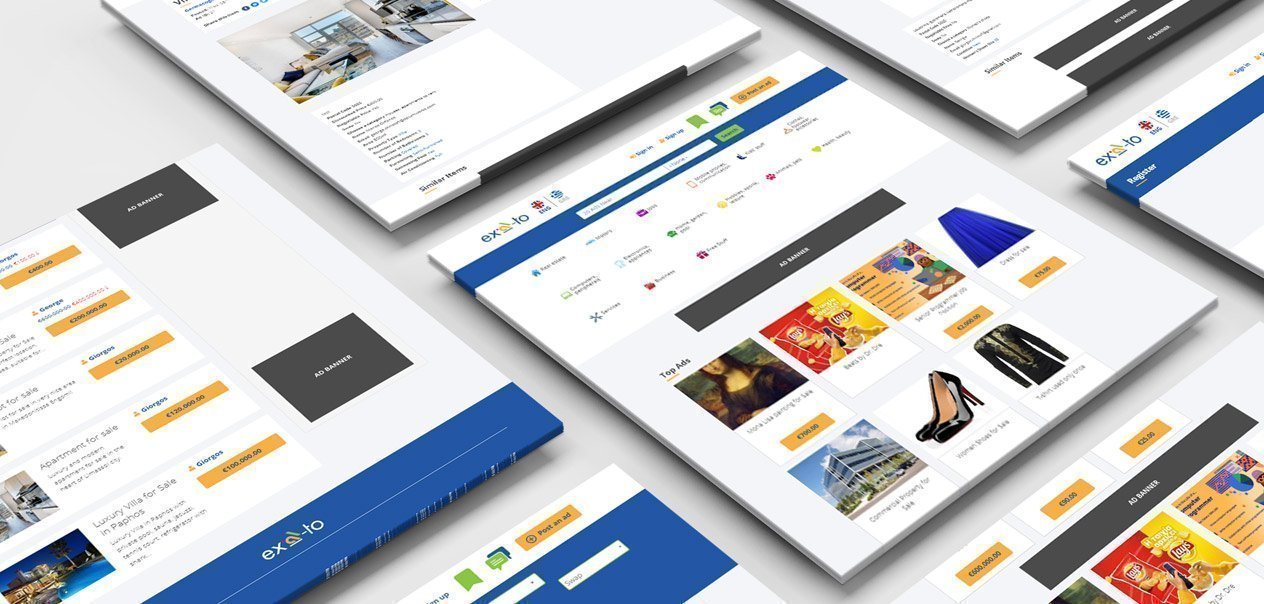 Exo To is a multi–vendor marketplace, operating in a myriad of verticals – from real estate and electronics to fashion and beauty. Today, the peer to peer marketplace serves B2B and B2C customers both via online and physical shops offering a wide variety of selling items. Thus, we were challenged to develop a platform that would attract all buyers and establish the client as an online giant. 
We analysed the behavior of local customers and gathered statistics for every potential user as to makes their purchasing experience as seamless as possible. 
For the backend, in order to set up the registration/login process, we utilised a third party SMS Service (via API), which sends a verification code to a given phone number on demand, when a user is being registered or logged in to the website. If the phone number is new to the system, a new user is created automatically and the new user will be logged in and prompted to fill in his/her personal details and settings to finish the registration process. We had also developed Members Wallet – a functionality  that enables users to add money within their wallet and use the money to make their adverts as featured appearing on the top of the listings.

At any time, members will have the option to add money to their wallet, by choosing the amount to top-up and following the commerce checkout process. When a user has available money within the wallet, they are able to assign an ad listing as featured (featured boolean). This is done through a custom form, which enables the user to choose which ad they want to assign as top ad and choose from a predefined option of dates and time interval. To index the ads, we had set up a Search API setup facets to be used for filtering. 
The platform also contains an internal messaging system through which website members are able to send messages between each other. We used a flag module to allow members to be able to subscribe to a specific category of their interest. 
The frontend of the website stands for convenience in use. The company's focus is to provide maximum value to its visitors and not distract from searching and buying goods. The strategy we implemented for the design was to create an atmosphere of presence and real purchase. This way, customers view the desired product from different angles in a native environment. Detailed descriptions give users over-all information about the product they are interested in. Specifications, item overviews, and key features are of high importance. 
---
Want to propel your idea at the forefront? Get in touch with T_S Engineers using the contact form below.