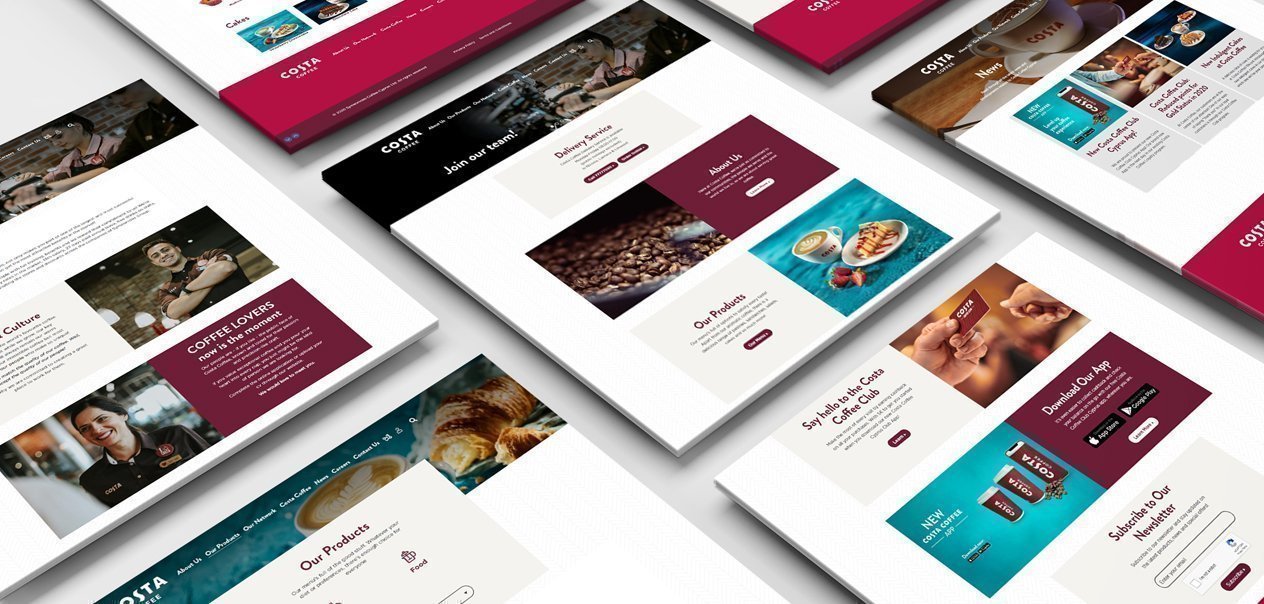 Costa Coffee Cyprus is a family-owned franchise, opened by the Symeonides Group of Companies in 2005, continues to be one of the nation's favorite coffee shops. With over 17 shops in Cyprus and 2 more opening this year, it is a testament to the quality of Costa and the love that Cypriots have for their coffee. There is always more to learn about the vast and wonderful world of coffee. We built a new website from scratch to align it with the evolution of the company and allow users explore the many facets of Costa Coffee – from ethical sourcing and roasting to blending, brewing and craft. 
We jumped into a discovery session with their team to talk about what they wanted in their new website designs. We specifically wanted to know what their goals were for the redesign, preconceptions they hoped to reshape, and where the previous design attempts had failed. Outlining the goals of the redesign gave our team something clear to focus on: attract new customers, show that the brand is changing, and promote their world–renowned coffee. Invigorated by the challenge, we proceeded to a collaborative wireframing session to lay out the content for the homepage of the site. With that in place, we moved on to defining the rest of the architecture and wireframing the remaining pages.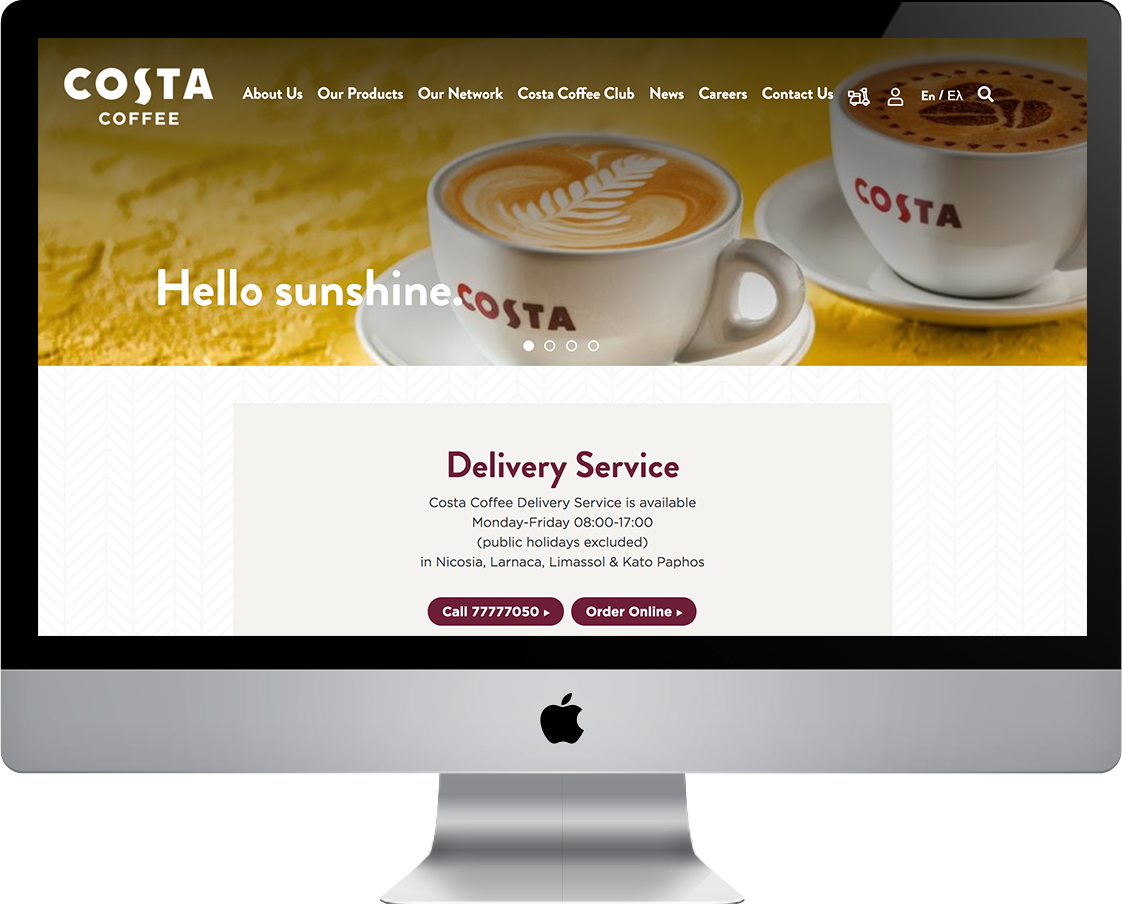 One of the things we had been asked to do was put "coffee first". This request played a hefty role in how we planned to lay out content across the site. Consequently, a large part of our UX strategy hinged on determining what types of images we needed to mix with the supporting copy to help us accomplish the goals of the new site. 
Built on top of Drupal's modular structure, we honed on their values and developed a site that would give users the opportunity to tap into the virtuosity of premium beans. We began by setting up tracking using analytics and session recording. This gave us great insights into current behaviour on the website. We could see the pain points and crucially where customers were being lost. That data was then mapped against our desired behaviour, this formed the backbone of the roadmap with a set of key deliverables. Agile practice with sprints was key so we could box off separate tasks to design, build, test and release. This allowed Costa Coffee to start seeing the benefits very quickly. 
---
Want to propel your idea at the forefront? Get in touch with T_S Engineers using the contact form below.